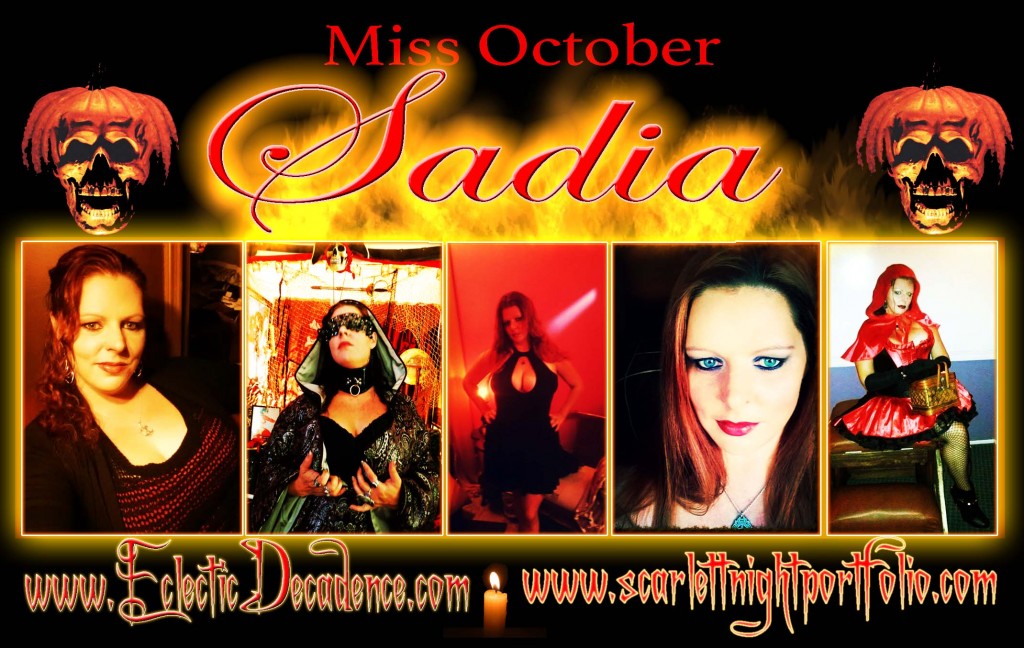 Ahhh, it's my favorite time of year, As All Hallows Eve is quickly falling upon us I am delighted to bring to life this months Vixen Beauty.
Her name is Sadia and she is absolutely amazing. Full of life and creativity, it was an absolute joy to have her do her photo shoot here in The Pirate Office. 
She's not only charming, but has a deadly dangerousness that would put any bad girl to shame. But let's learn a little more about this femme fatale in her own words.
"I have loved modeling and the fashion industry for as long as I can recall; I started my modeling career when I was 12 years old. A few years later life managed to get in the way and I let my modeling slip as I got married, had a beautiful daughter and achieved my Masters Degree in Business.  About five years ago I was introduced to the local lifestyle community where I was able to achieve a greater understanding of myself; which prompted me doing nude and fetish modeling, mostly privately.  I am still active in the lifestyle community although I have broadened my horizons and have started attending events in other states.  At the beginning of this year I founded a local support group for submissives that meets on a regular basis.   
 About 2 years ago I proudly launched my own business called Eclectic Decadence, where I was able to have an artistic outlet creating custom candles as well as being a seamstress.  With my travels over the past year, and talking with others, I regained my courage and I am now perusing modeling professionally once more.  I now have a webpage for my portfolio at www.scarlettnightportfolio.com and I look forward to adding to it.  I am open minded, I love meeting new people, and I still love everything to do with fashion.  I love experiencing new opportunities that allow me to network and expand my knowledge."
                                                                                                                                                                                                                                                                                                                                                              ~Sadia
Full of a sexy darkness and also a business woman… What more can you ask for… Well let's see a little more of this dark dream in her very own pictorial here at Geo's Vixens,

And this sweet dark jewel has yet one more clever trick up her sleeve, as is tradition here at Geo's Vixens
A lovely pinup by yours truly.
Happy Halloween to All!!!
Miss October