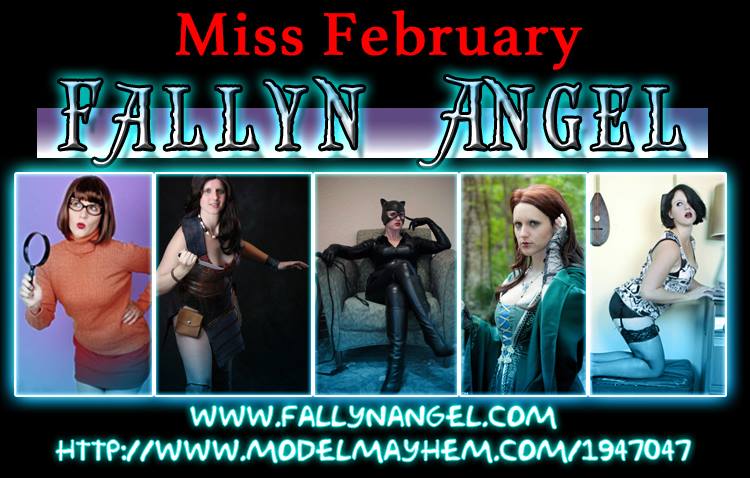 Let's here more from her in her featured bio for February.
"Born on the opposite side of 'typical,' I enjoyed a life of deviation. While the girls were the princesses, I was the evil queen. Others were superheroes for Halloween, I was the Alien. Years later, all that dark creativity manifested itself into the crazy lady I am today.
Amateur seamstress and pinup model for the last several years, I always try to bring my twisted sense of unique to everything I do. There is too much 'typical' nowadays, and I love being that one off from everyone else. This way about has done well, allowing me to work with convention organizers across the United States, as well as with local pinup groups within Orlando, FL."
~Fallyn Angel
And if that wasn't enough for this month of love, let's see more of Fallyn Angel here in her very own image gallery.
Oh my my my… I warned you she real brings out the creativity in all she cosplays… And it's about that time for a pinup of this Fallyn Angel by
yours truly for this month of February.
MISS FEBRUARY