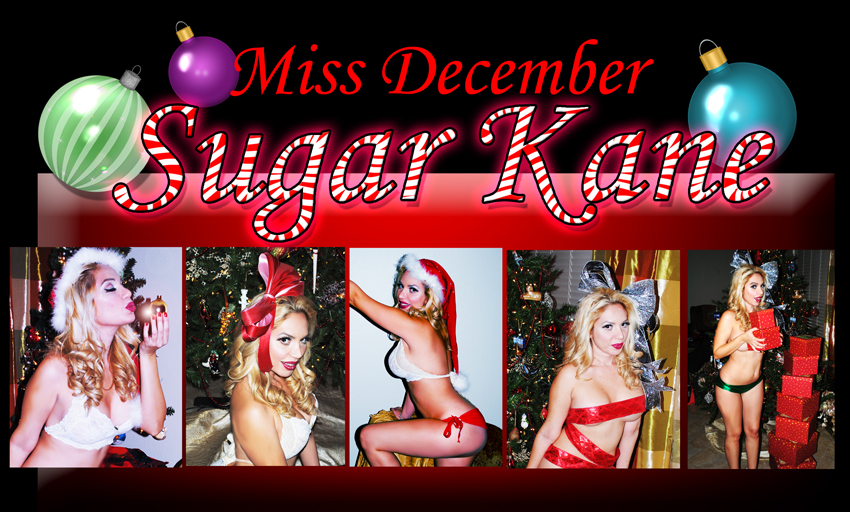 Tis the season for a Christmas Vixen, here at Geo's Vixens.. And boy, oh boy do I have a present for you!!!
Sugar Kane is beyond sticky sweet and makes everything about the holidaze bright!!
She lights up even the darkest of nights and she's here just for you!!!
But let's here more about this lovely lady in her own words….
I adore the balancing chill of the winter here in "SoCal"… I've been dubbed the Sugar Plum Fairy of pole dancing but, my favorite pole is the North. Where every night is the night before Christmas…and my salacious appetite for a midnight treat isn't the only thing that stirs throughout the night. Event planner by day, Santa's favorite snow bunny by night, it's no surprise I'm accustomed to the finer things in life. Lavish gifts and big packages, I could never date a Scrooge. Deck my halls with luxury, I say, and I'll jingle bell rock your world. Much love from the North Pole.
                                  XOXO,
                                                                          Sugar Kane
Well that sure warms up a cold winter's night here in The Pirate Office. Sugar sure knows how to melt those icy cold nights to say the least…
And we're only getting started here as we see her very own gallery.

Well if that doesn't scare off this winter chill I don't know what will. Sugar is the sweetest spice and looks so very very nice… And her feature wouldn't be complete if it didn't have a pinup designed by yours truly.
MISS  DECEMBER