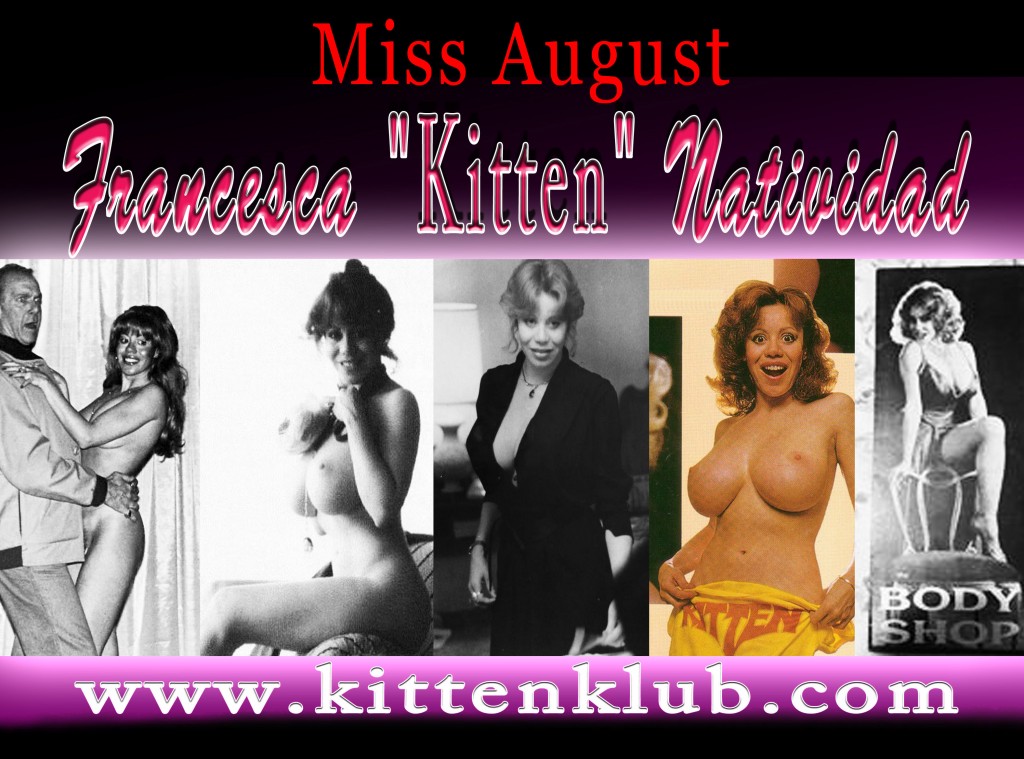 Well as the summer heats up even hotter, we have quite a treat for any and all who love a classic vixen who has all the right curves.
Kitten Natividad was introduced to

Russ Meyer

by fellow dancer

Shari Eubank

, a performer in Meyer's 1975 film, "

Supervixens"

. Meyer hired her to narrate his movie "

Up!"

, where she was shown sitting nude in a tree, quoting the poetry of

Hilda Doolittle

and acting as a

Greek chorus

to the action that takes place. Meyer was so impressed he wanted her to star in his next feature, "

Beneath the Valley of the Ultra-Vixens

", one of several collaborations between Meyer and film critic

Roger Ebert

. He paid for a second breast enhancement and voice lessons to eliminate her accent. She and Meyer's relationship grew during the filming, and they lived together as a couple for most of the next 15 years.
After this, Francesca moved into pornographic

modeling

, mainly doing glamour or

girl-girl

shoots with the likes of

Candy Samples

,

Uschi Digard

, and Patty Plenty. The appearances increased her dancing income many times over. She incorporated a giant

champagne

glass into her act (similar to

Lili St. Cyr

), accompanied by the

Bobby Darin

hit "

Splish Splash

." She appeared as a guest on the

Chuck Barris

produced, "

The Dating Game" as well as "The Gong Show"

.
During the 1980s, Francesca began appearing in pornographic productions, initially limiting her performances to appearing topless. Eventually, however, she graduated to engaging in hardcore performances, usually with younger men and women. She also founded the private photo and video studio Kitten Klub. She famously appeared as a stripper at the

bachelor party

held by

Sean Penn

to celebrate his 1985 marriage to

Madonna

.
In 2001, 
Francesca starred in the cult film comedy, "

The Double-D Avenger"

, directed by

William Winckler

, and in it, she was reunited with fellow

Russ Meyer

stars, actress

Haji

from Russ Meyer's "

Faster Pussycat! Kill! Kill!"

and

Raven De La Croix

from Russ Meyer's film "

Up!

". In "

The Double-D Avenger"

, Kitten Natividad plays Chastity Knott, a woman who becomes a busty costumed crime fighter.
In January 2008, Natividad was inducted in the Legends of Erotica Hall of Fame. She is one of twenty-five women of the

golden era

of adult films featured in the 2012 book, by author Jill C. Nelson, entitled: Golden Goddesses: 25 Legendary Women of Classic Erotic Cinema, 1968-1985.
Kitten Natividad has appeared in more than 65 films and video productions. Career highlights and major studio features include: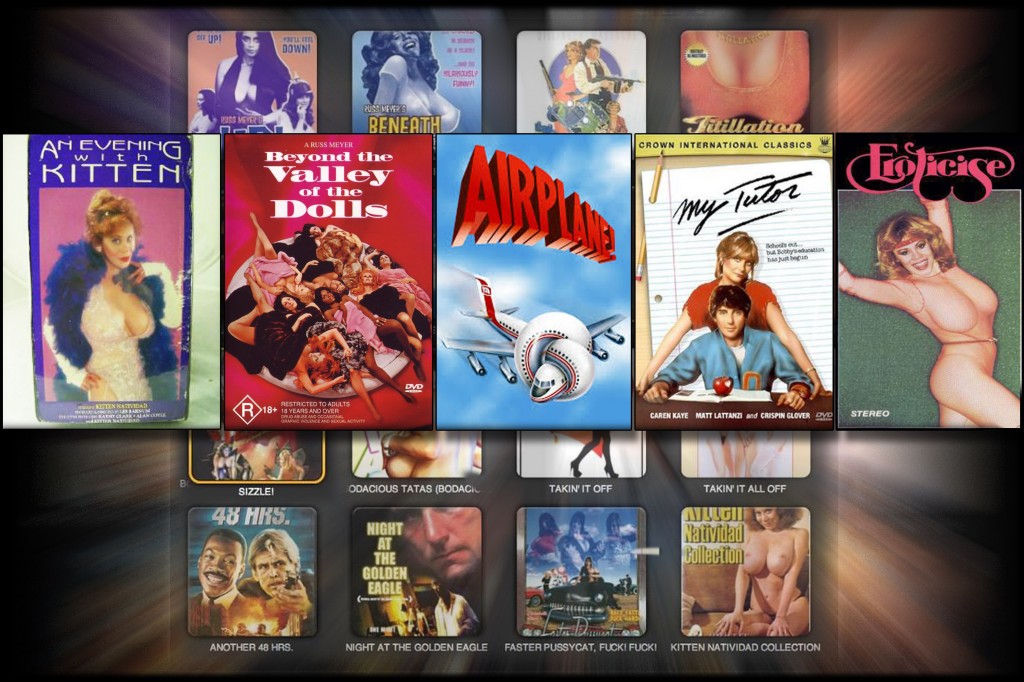 Up!

(1976)

An Evening With Kitten (1985; her best-seller)

40 The Hard Way (1990; her first hardcore intercourse on camera)
So as we all can see, Kitten is not only apart of classic erotica, but also she's apart of pop-culture history.

That being said, let's see more of this buxom goddess in her featured gallery.

It's easy to see that Kitten has definitely earned her way into pop-culture history as well her place in the world of Erotica. I want to thank her especially for being one of Geo's Vixens 
and taking my most classic turn yet in the design of Geo's Vixens. Kitten, you are the tops!!

And as tradition here in Geo's Vixens An original pinup design by yours truly of Francesca "Kitten" Natividad.
MISS AUGUST