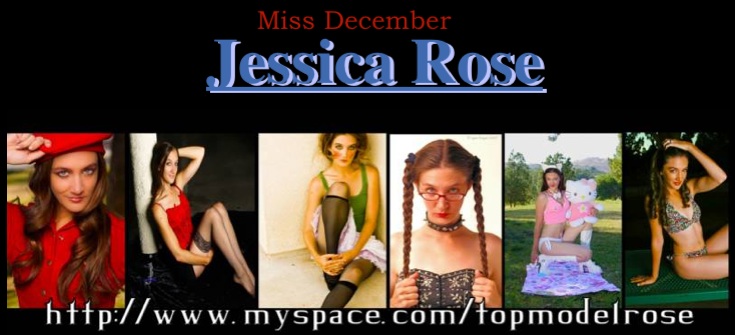 Tis the Season for Geo's Vixens and we end the year on a sweet lil' high note with this month's vixen supreme… Jessica Rose. 
A lovely professional model who has style and class like no other. Let's hear some more from Miss Rose herself…
"Hello,
I am a very experienced model in the Los Angeles, CA area, specifically located in the Santa Clarita Valley, about 30 miles north of downtown LA.
I do all types of modeling including:
high fashion, avant-garde, editorial, commercial, retro, pinup, swimsuit, and alt. I pride myself on being one of the most versatile and diverse models out there. I HAVE BEEN TOLD I AM A CHAMELEON! I love the challenge of trying to create a new look at each of my shoots/projects. I'm always up for something new! My PASSION is modeling, I LOVE to do it, so I am willing to model most styles as long as I am modeling something! Sorry but I don't do nudes, semi-nudes, or implied nudes.
Please send me a message if you are interested in booking me for a project. I am doing mostly paid work nowadays, but some limited TFP/CD if it will result in a tear sheet or you are an excellent photographer with something new to add to my book, have an amazing concept, lots of exposure to offer, etc.
I have traveled all over Europe and the United States. I love to travel. My favorite countries in Europe that I've visited are England, Ireland, Germany, Italy, Holland, Denmark, and Sweden. I speak fluent Spanish and German, and intermediate Italian. I'm always up for meeting and working with people from other countries. International cultures intrigue me.
Also, I've been a dancer since I was 3. I've performed in numerous tap, jazz, and ballet dance shows like the Nutcracker, taught tango lessons, and been part of dancer performance groups. And I sew and design my own clothes (see my albums here for samples of my designs, most of my photos here have my designs or styling), and I've been doing professional photography since the beginning of 2008. All of this helps lend creativity and options to a shoot!
Update: I started photography at the beginning of 2008 (I am self-taught, have never taken a class, but learned on the job from many mentor photographers I worked with as a model)…add my photography myspace at www.myspace.com/jrosephotographer to see my work…let me know if you could use my photography services as well!
Also, I don't tend to follow the crowd. I like to be different. I think being fake is dumb. There are so many fakes in this industry and people who think they have to act a certain way to be cool. I am here to make art, not to play dumb networking games about who is in the in crowd, who knows who, who shot or worked with who, who hangs out with or met who, we are all people! I like to be nice to everyone! I stand up for my own beliefs. I am Christian, don't drink, smoke, or do drugs, and believe going for your educational or career goals is very important in life! If you need a real friend, not a fake friend, you can come to me!"
Thanks =)
 Jessica
Here are Links to my other albums of work…
With an amazing background in modeling as well as much much more, it's easy to see why this red headed beauty is in high demand. 
And without further ado, and with what has become a killer tradition here at Geo's Vixen's…
I present Jessica's Pinup created by yours truly. Happy Holidays to all.. And to all a good night!!! 
MISS DECEMBER