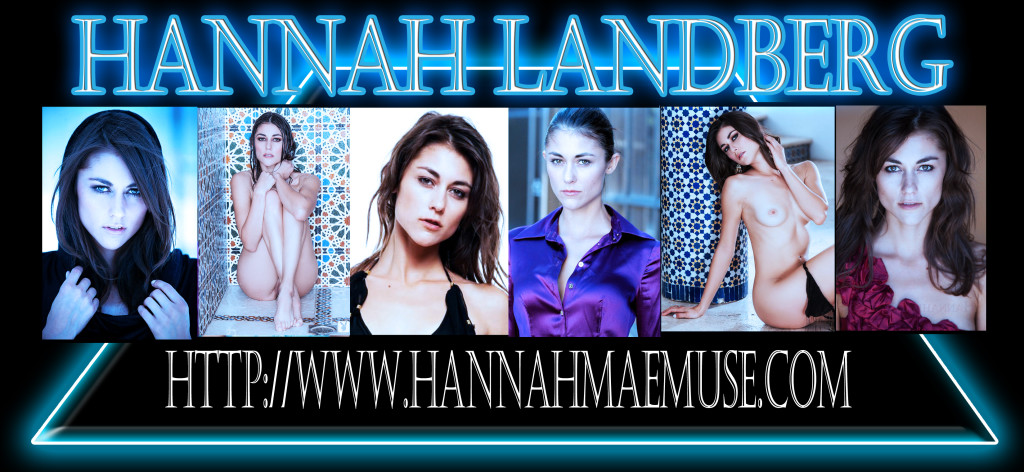 It's September, and as kids go back to school, yours truly give you our latest here at Geo's Vixens. And Miss September is without a doubt stunning… 
 Hannah Landberg was born on August 7th, 1984 in Boston, Massachusetts. She is a talented actress, known for: Entourage (TV Series, 2007), Perceptio (2011), Live With It, Big Time Rush (TV Series, 2011), The Ropes (TV Series in 2012 as "Lisa"), Crank: High Voltage, The Soul Agency, Rabid Love (2013) as "Summer Watson."
Let's go around the world with Hannah Mae Landberg, a model from the Midwest, she's tall and sultry at- 5' 8" and all natural, with chestnut-brown hair, perky breasts, succulent lips and hypnotic green eyes. "It was a great place to grow up, but I'm really happy in California," she says. "Modeling is a great job. I've gotten to travel all over the world, and to work with some really talented people." As a top fashion model, Hannah has worked in Thailand, Hong Kong and Singapore, just to name a few of the more fabulous countries!
     When she's not working, Hannah rides horses, walks her dog and shops, and when she's alone, she loves to read. "I'm a little bit of a bookworm," she admits. "My guilty pleasures are the Shopaholic books." When it comes to guys, Hannah is a similarly open book. "I wouldn't say that I have a type," she says. "If there's a connection, then I'm interested. But I do need someone who can challenge me mentally – I want to be able to talk about anything, from politics to pop culture."
 Hannah Landberg was born on August 7th, 1984 in Boston, Massachusetts. She is a talented actress, known for: Entourage (TV Series, 2007), Perceptio (2011), Live With It, Big Time Rush (TV Series, 2011), The Ropes (TV Series in 2012 as "Lisa"), Crank: High Voltage, The Soul Agency, Rabid Love (2013) as "Summer Watson."
Her star is definitely rising, and that being said, let's see more of this gorgeous dream in her very own image gallery. 

And if that wasn't enough, no vixen page would be complete without 
a pinup by yours truly. And this angel deserves nothing less.
Happy September Everybody.
Miss September 
Hannah Landberg