---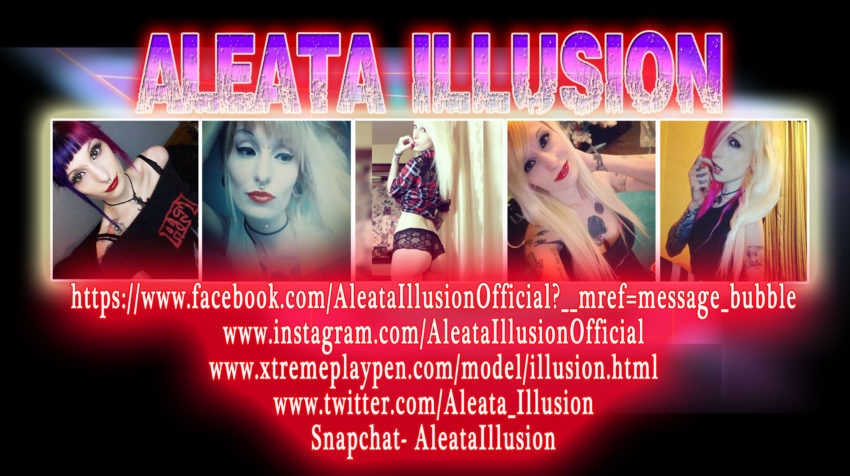 Well it's the month of giving thanks, and what better way to do so here at Geo's Vixen than have Miss November Aleata Illusion come join the party. 
Full of color and delight, Aleata is a model femme fatale that is the perfect combination of sugar and spice and everything nice with just the perfect pinch of darkness that makes her 
a step above all those around here. She's a brilliant light of technicolor in the darkness, but let's here more about this lovely lass in her own words. 
I'm not your typical alternative model, I guess I'm not "typical" anything. I am a little artsy horror obsessed super villain. I am Aleata Illusion, and I hail from a small town in Ohio, which may explain why I'm so eccentric. I have been working in the entertainment industry most of my life, even as a child I was into photography and making costumes. When it comes to the arts I am extremely multi-talented. I am most recognized a "tattoo model" but I do so many things. I am a internationally published model, photographer, maker of costumes(I love cosplay!), writer, burlesque dancer, live model, online pin-up model,  painter, horror blogger, and I'm just always wrapped up in a creative project. I do many events from tattoo conventions to live modeling shows. I have had an undying love for photography throughout my life. I took Photography in high school and studied Photojournalism in college. I would always collaborate with my fellow photographer friends and we would model for each other, so of course I took to posting the modeling photos online as well. Using the internet for promotion  transitioned me to modeling and I dropped my film projects to do more of that. People have always been interested in me as a person and apparently love my face and my colorful craziness, so it worked out well!
I'm extremely stoked for the future! I'm currently working on several projects involving modeling, photography, a collection of paintings, getting 2 books published, creating my own tattoo magazine, and always keep busy with conventions! I'm also working on my official website which will include many fun things such as sets and autographed photos for purchase! 
You can keep up to date on what I'm doing on these pages:
Snapchat- AleataIllusion
Or to contact me directly about business inquiries
AleataLuciano@gmail.com
Well, Aleata sure has captured our attention… But we're not done yet, Nope, not by a long shot… 
For now it's time to show you her featured gallery. Get your fire extinguishers ready out there, because she's smokin' HOT!!!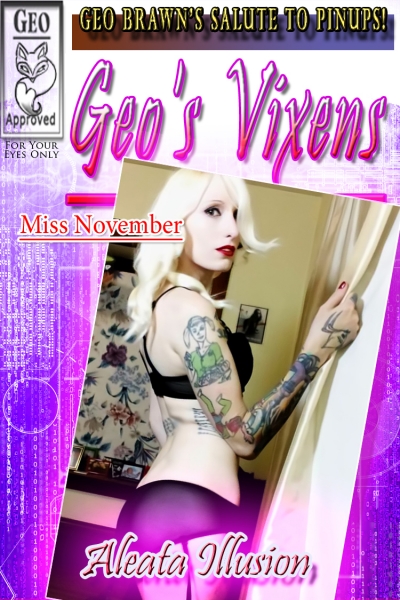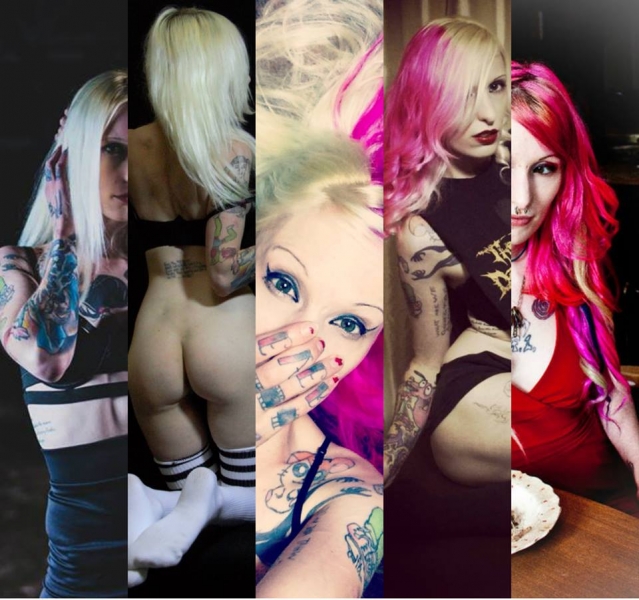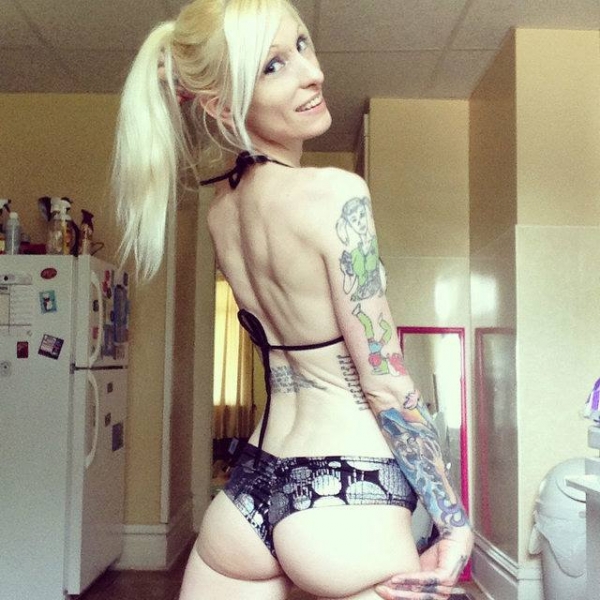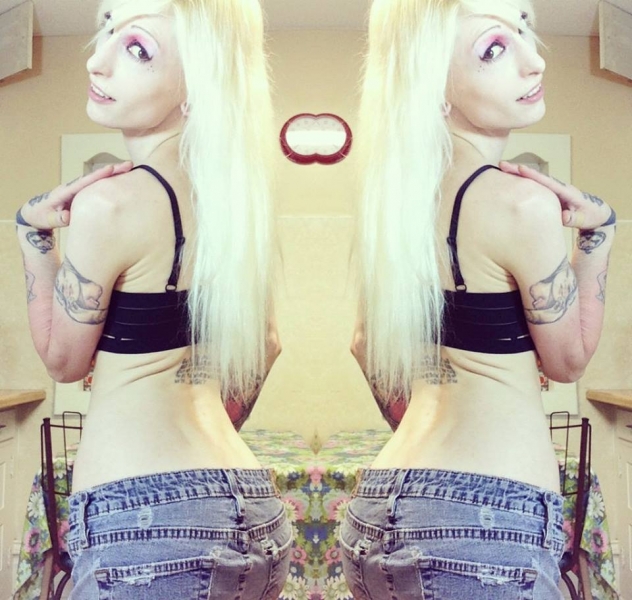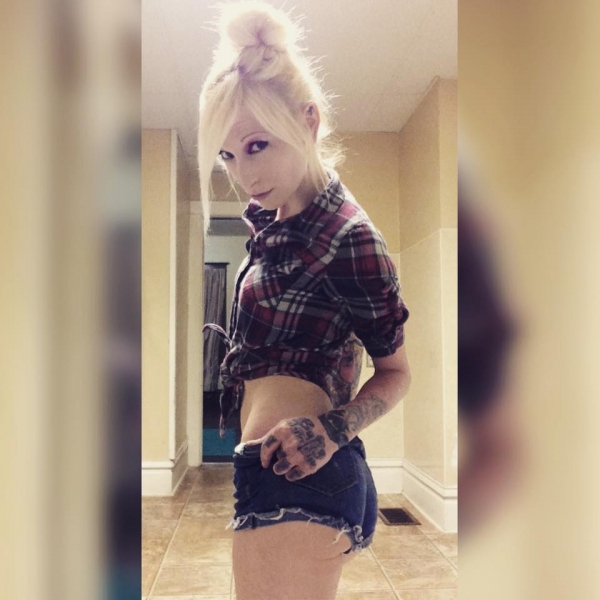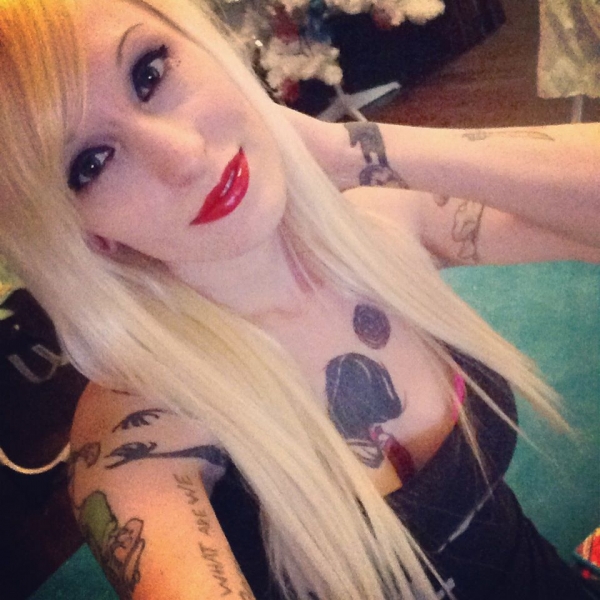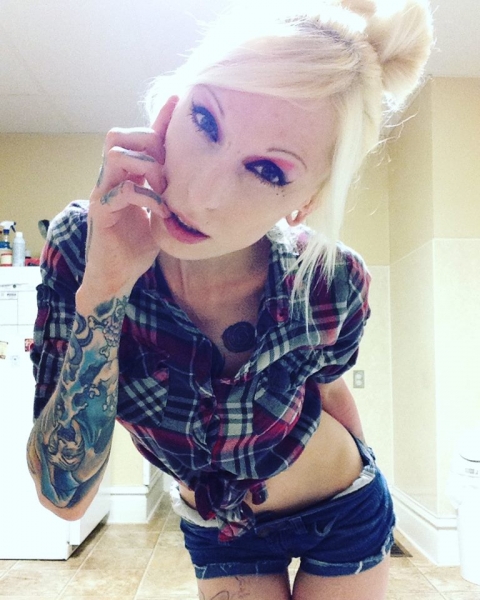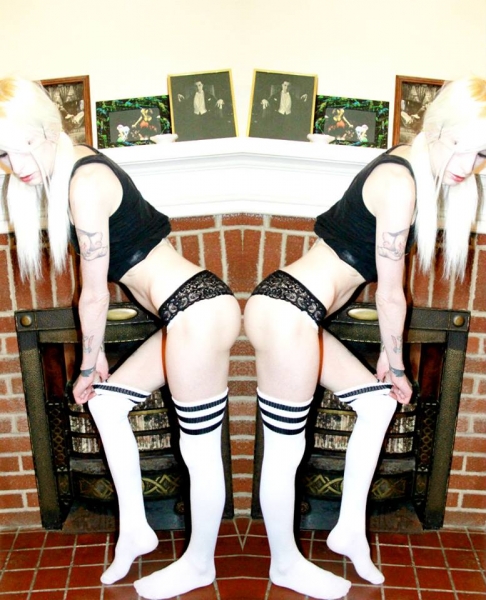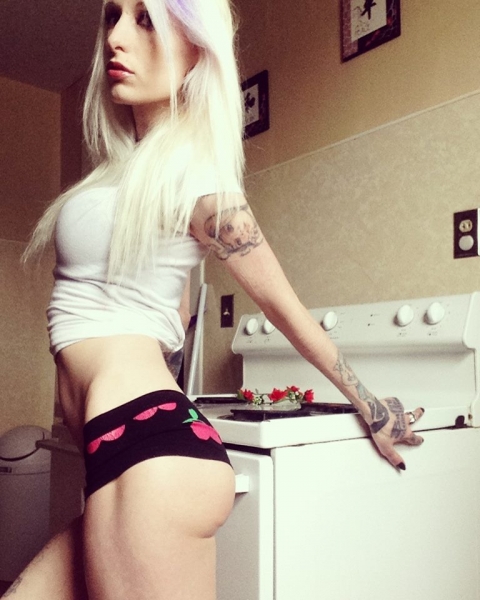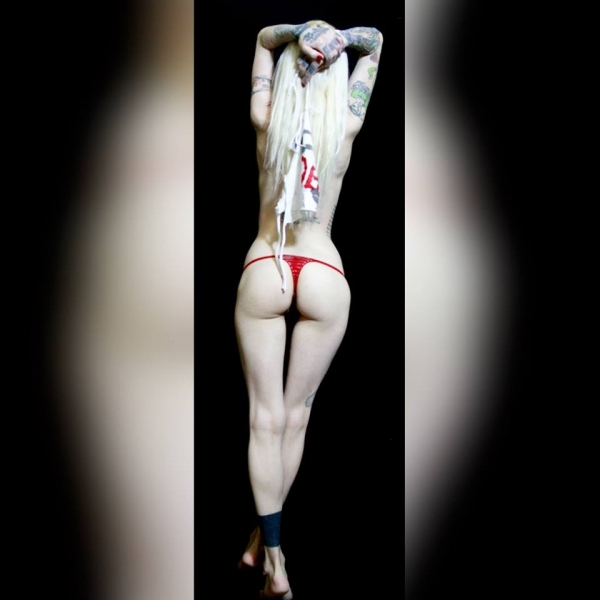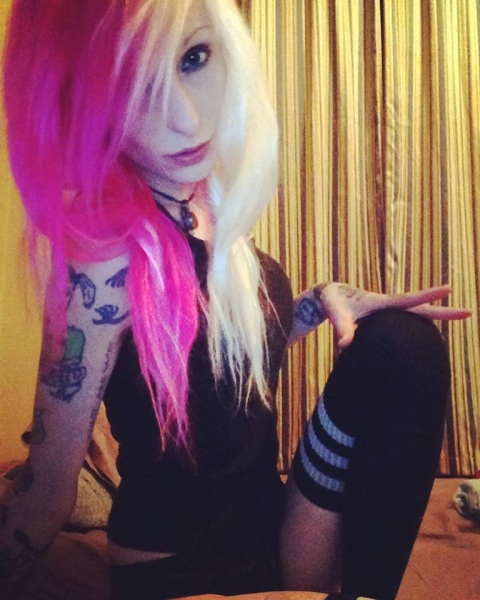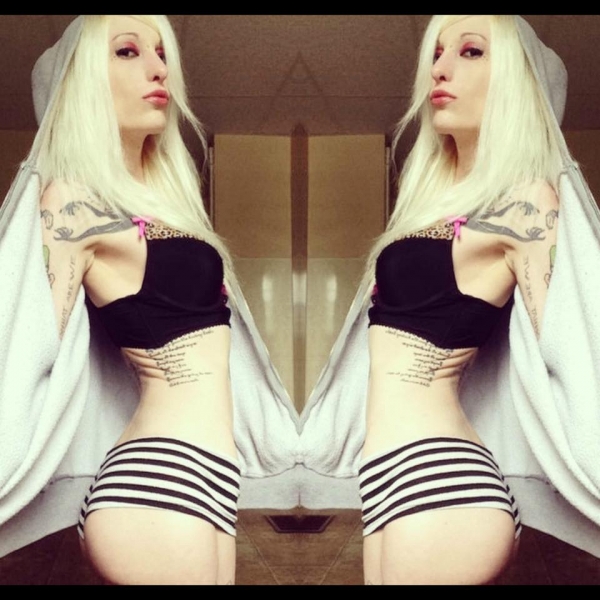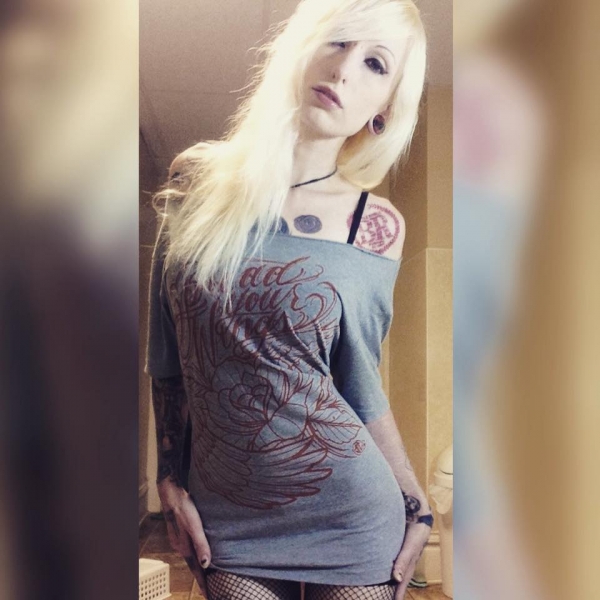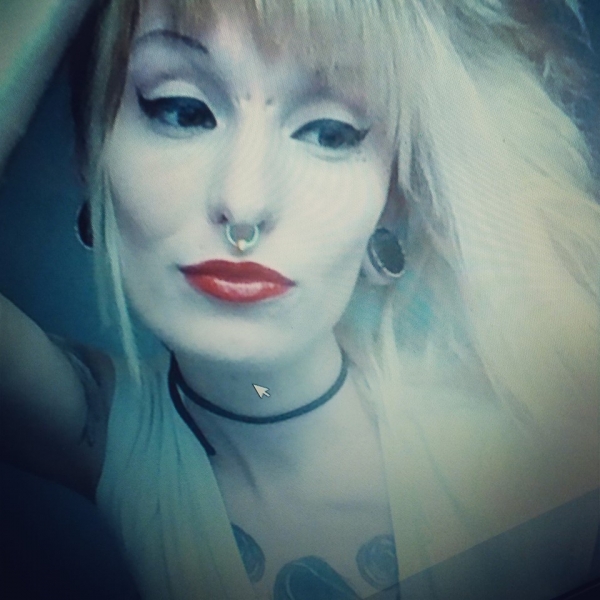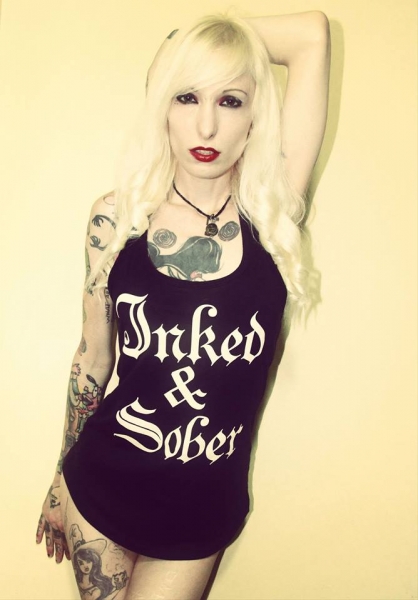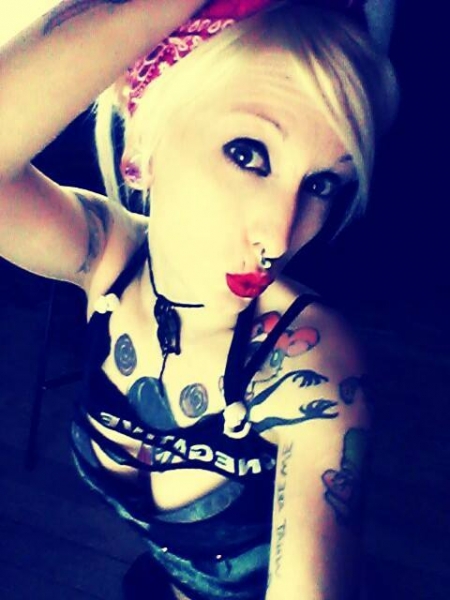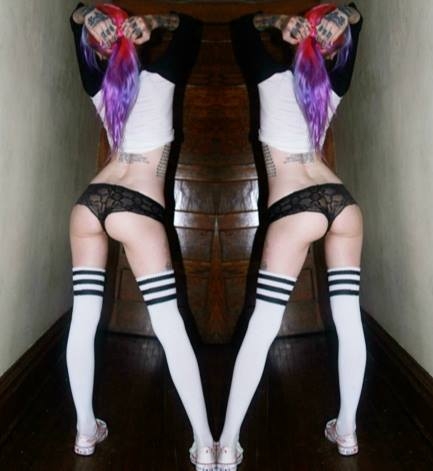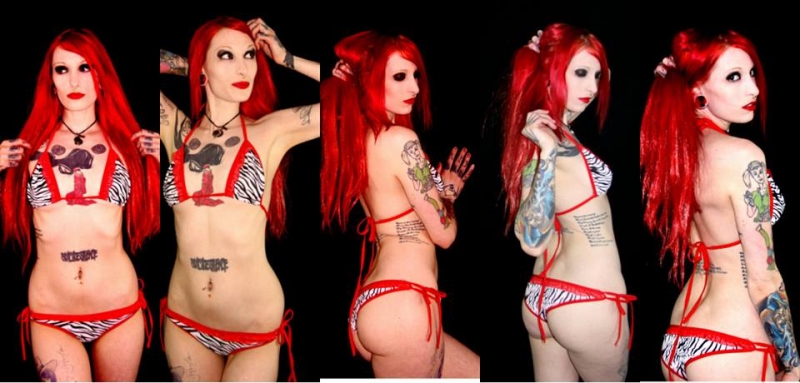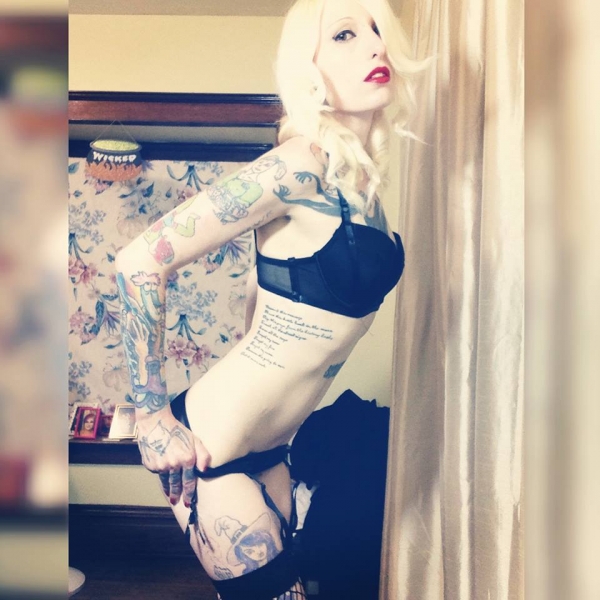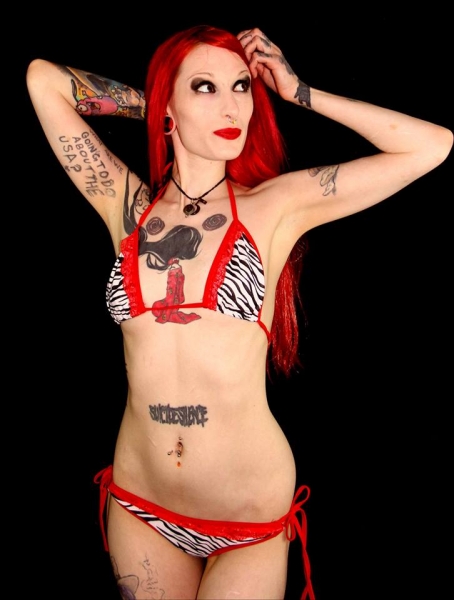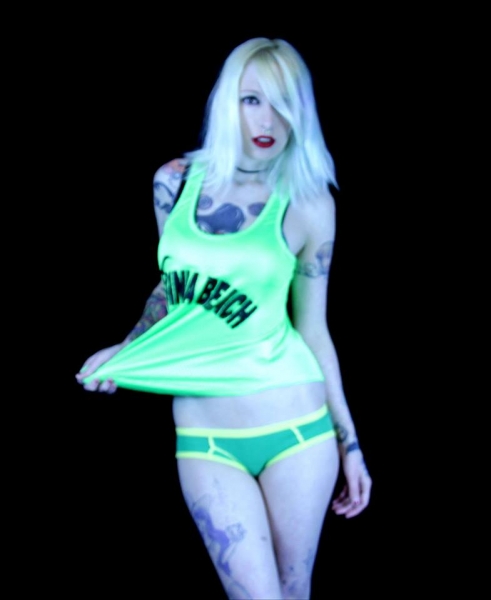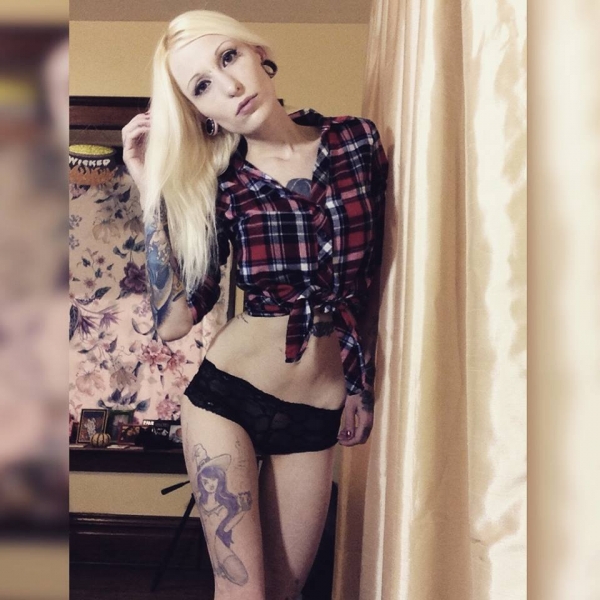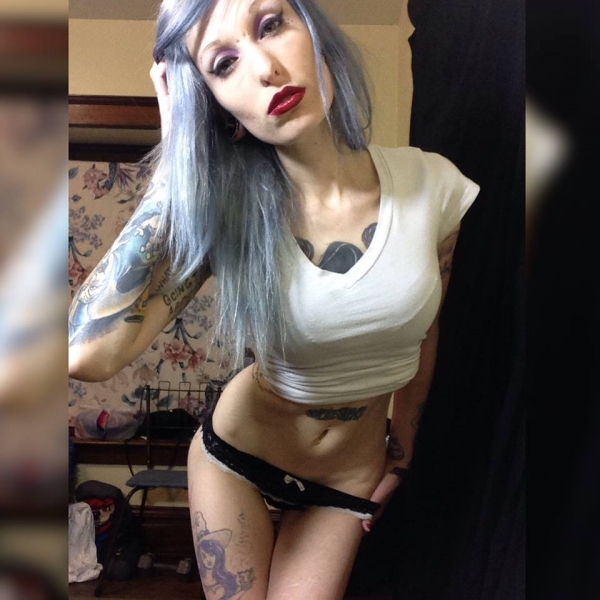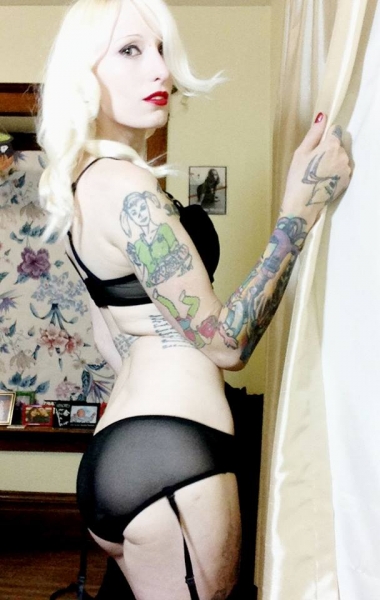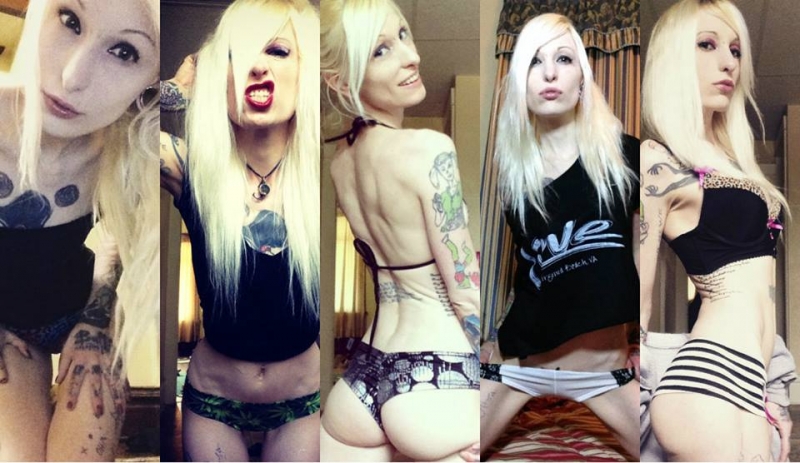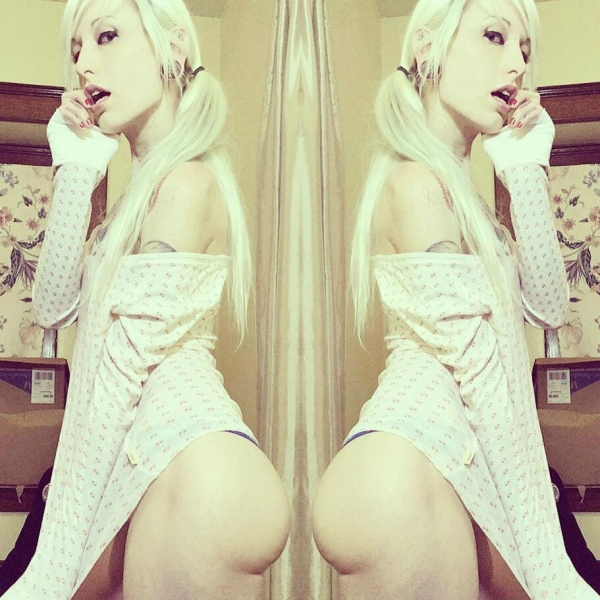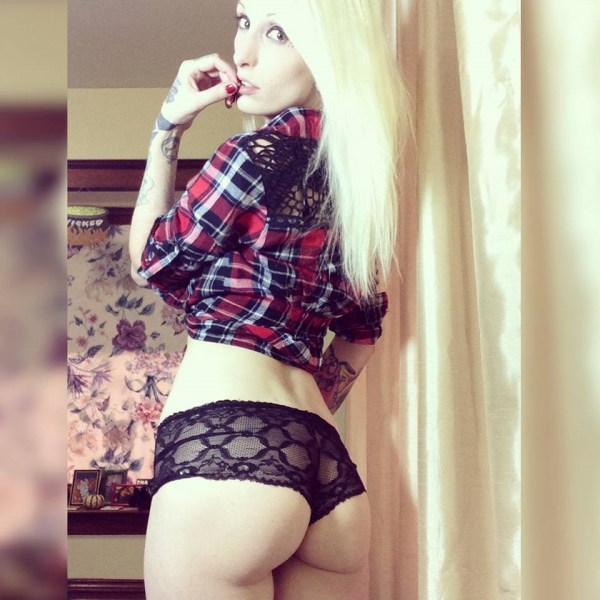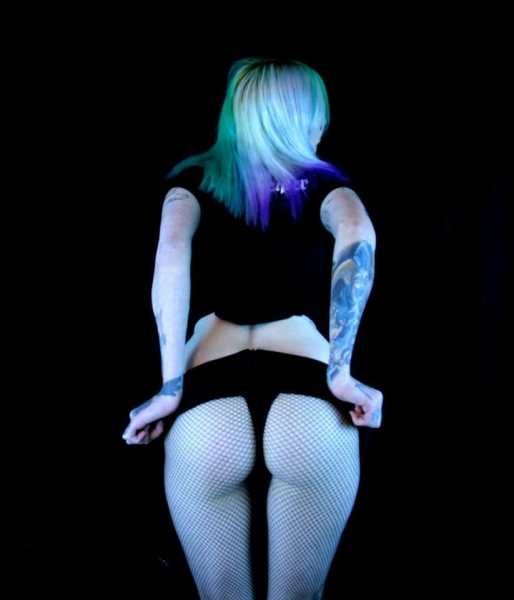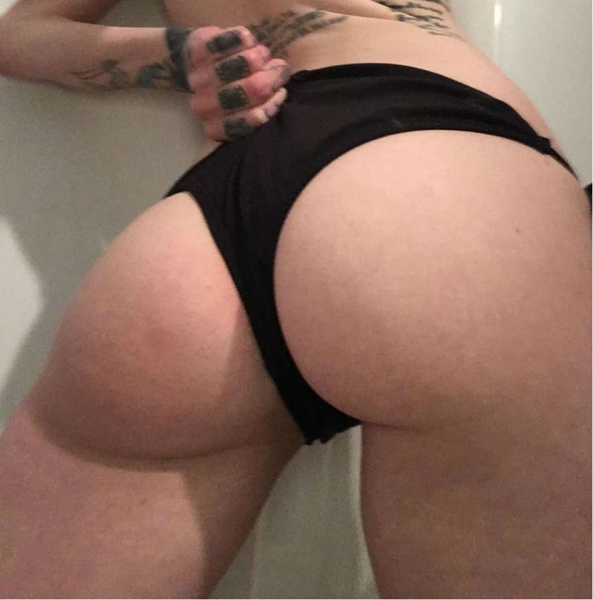 And if that wasn't enough… It simply wouldn't be a Geo's Vixen Feature without a pinup creation by yours truly… So give thanks, for we have another killer month thanks to the lovely Miss November herself, Aleata Illusion. Thanks for being so Killer Aleata. Cheers to you!!!!
MISS NOVEMBER