---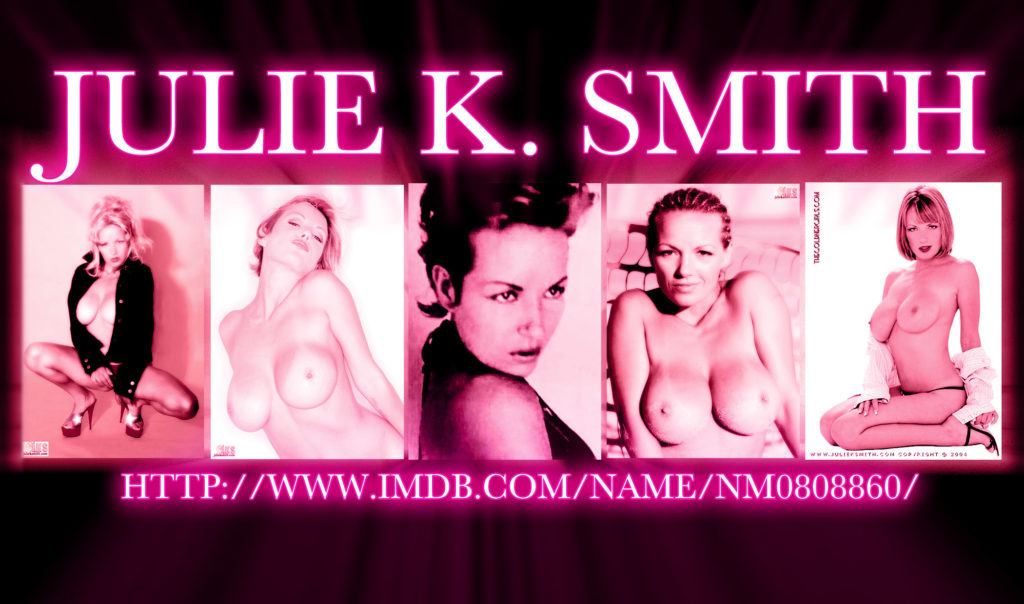 Well here we are in the final months of summer, and yet it just keeps heating up even more… As we have an amazing femme fatale all ready here at Geo's Vixen who needs no introduction if you're a fan of the late night cable TV. She's been in an amazing variety of movies throughout the 90's and into the new century and we now have her for you this month, and we here at Geo's Vixens (and especially yours truly) couldn't be happier to have Miss Julie K. Smith. 
Hold onto your hats as we learn a bit more about this gorgeous beauty of wild erotic film in her very own bio.
Julie K Smith was born in Nuremberg, West Germany. Began acting at the age of 9. She is one of four girls to do both Playboy & Penthouse Magazine. She is considered the B-movie Parody Queen. She has worked w/ all the great B-movie Directors including the late great Russ Meyer. She continues to star in mostly late night T.V.
Penthouse Pet of the Month, February 1993.
Dirty Dead Con Men (TV Movie)
Hot Girl
 2013
Hypnotika (TV Movie)
 2011
Sexy Wives Sindrome (TV Movie)
Dr. Anderson / Jane Grabowski
 2010
The Hills Have Thighs (Video)
Mary
 2009
Cleavagefield (TV Movie)
 2008
The Lusty Busty Babe-a-que (TV Movie)
 2007
The Da Vinci Coed (TV Movie)
Chesty Drawers
 2005
Bare Wench: The Final Chapter (TV Movie)
Zoe
 2005
The Witches of Breastwick (Video)
Lola
 2005
Lust Connection (TV Movie)
Sasha
 2005
Call Girl Wives (TV Movie)
Julie the Understudy (as Julie Smith)
 2003
Bad Bizness (Video)
Alexa Kingston (as Julie Smith)
 2003
Bare Wench Project: Uncensored (Video)
Julie / Chloe / Zoe
 2003
Cheerleader Massacre (Video)
Buzzy's Flashback Girl
 2003
Anna
 2002
The Bare Wench Project 3: Nymphs of Mystery Mountain (Video)
 2002
Wolfhound (Video)
Fantasy Woman (uncredited)
 2001
Hot Waitress
 2001
Ruby Sparrow
 2000
Chloe
 1998
L.E.T.H.A.L. Ladies: Return to Savage Beach
 1998
Secretary
 1997
Pamela: The Re-enactment (Video)
 1997
Strap-On Adventure (Video short)
 1997
Breast Men (TV Movie)
Dawn (as Julie Smith)
 1997
Katlin
 1996-1997
Erotic Confessions (TV Series)
Vixen / Monica / Dana
– Virtual Vixen (1997) … Vixen
– Opening Lines (1996) … Monica
– Lap Dance (1996) … Dana (as Julie Smith)
 1996
 1996
The Wasp Woman (TV Movie)
Carla (as Julie Smith)
 1995
Cherry
 1994
Score with Chicks (Video) (as Julie Smith)
 1994
 1991
Dancer (uncredited)
 1988
Darlene
 1987
High School Girl (as Julie Smith)
 1987
Skinny Dipper #2 (as Julie Smith)
 1987
Samantha Falconwright (as Julie Kristen Smith)
 1976
Bugsy Malone (uncredited)
Wow, with a killer career like this, it's easy to see why Julie has been hailed as one of the classic film land hotties of all time. 
And we're not done yet, as it's time here for her Featured Vixen Gallery, I would grab something cold, because Julie's about heat things up even hotter.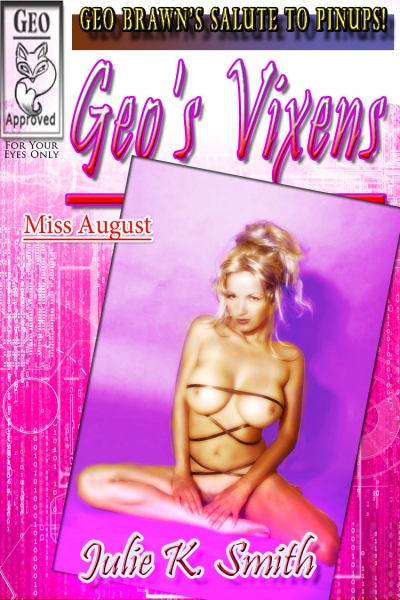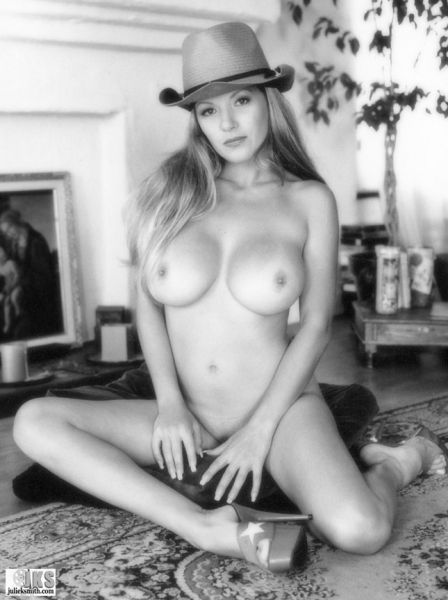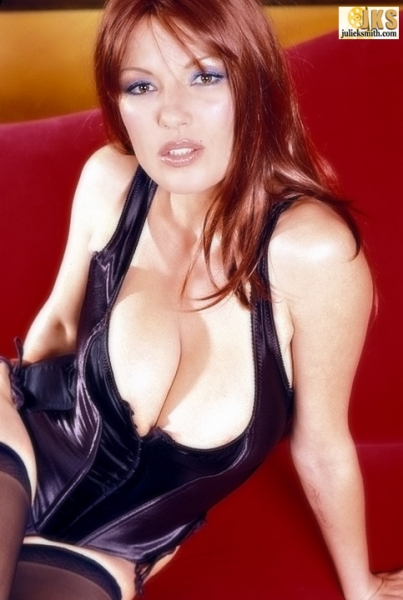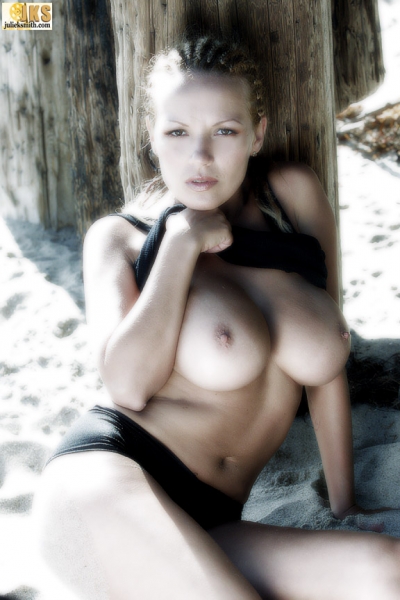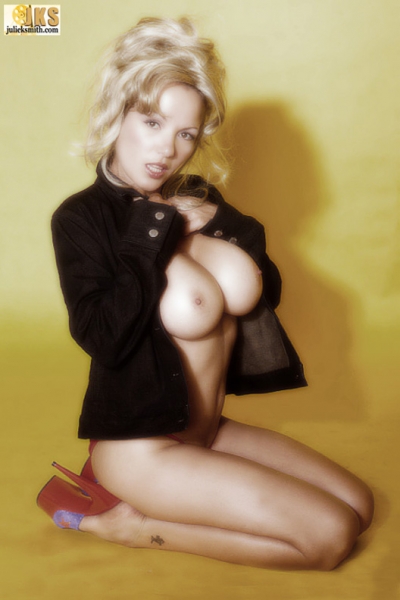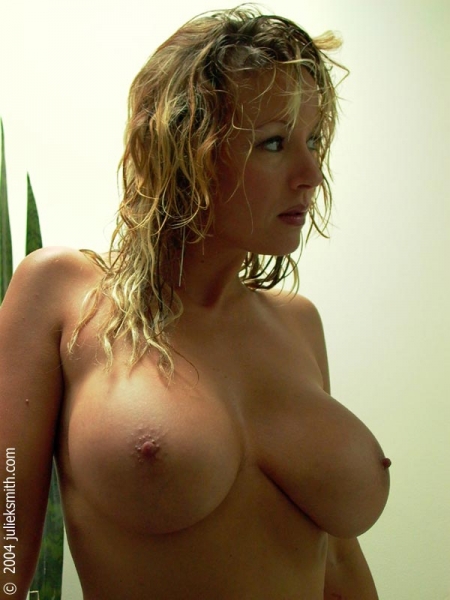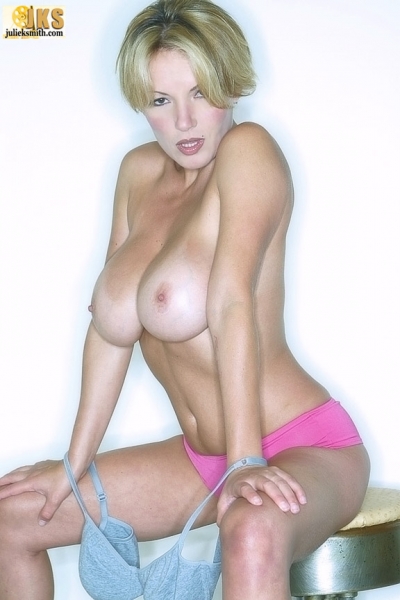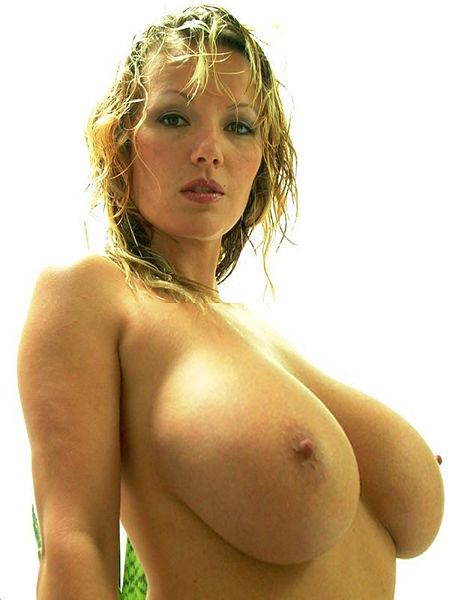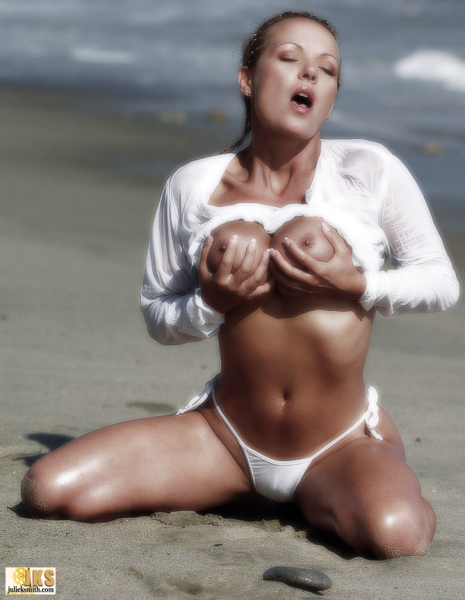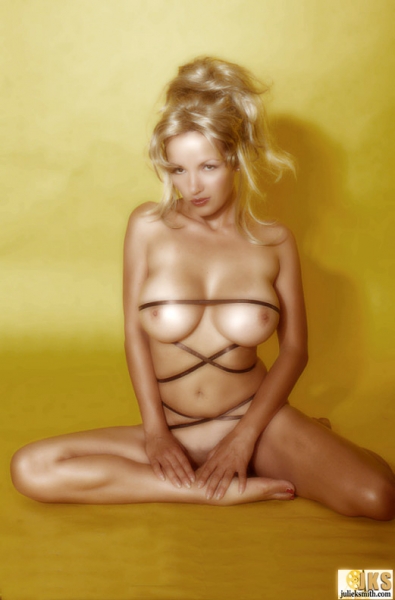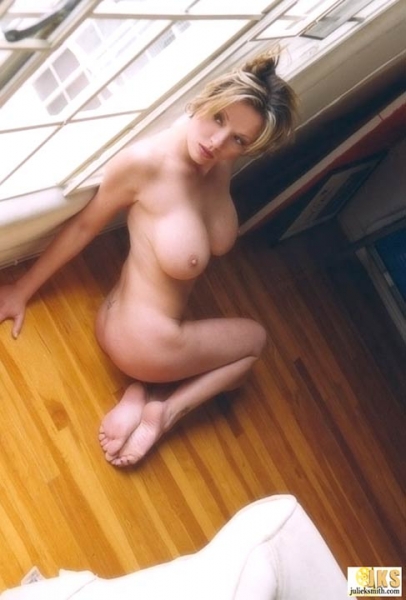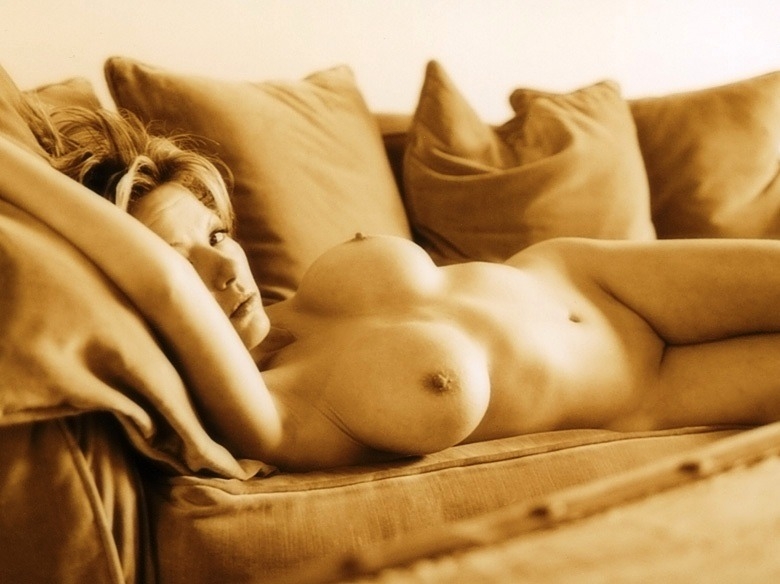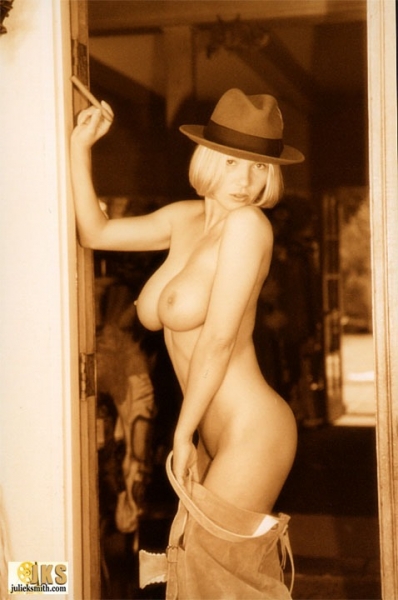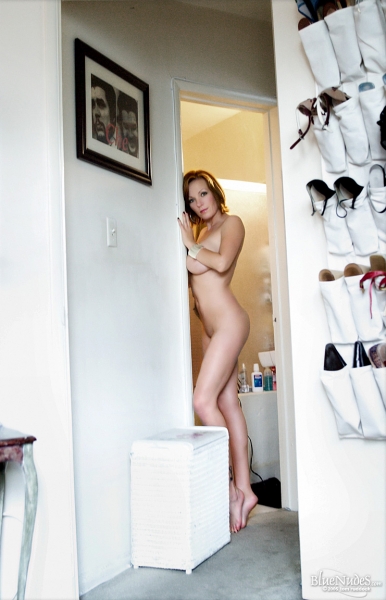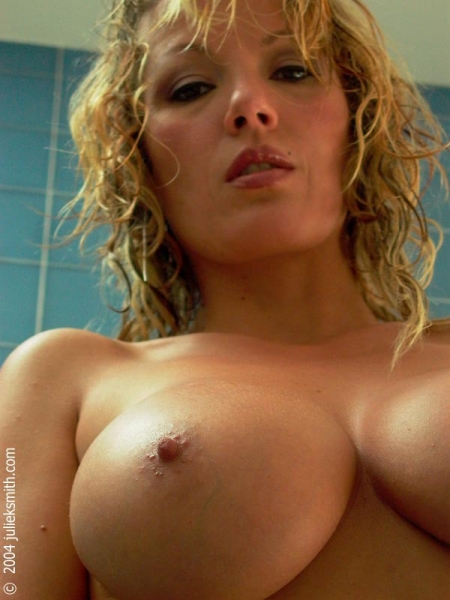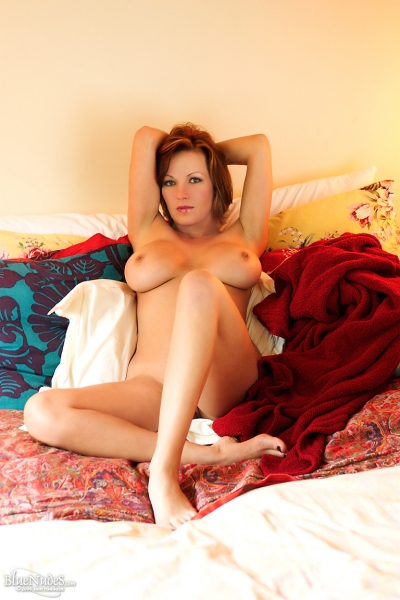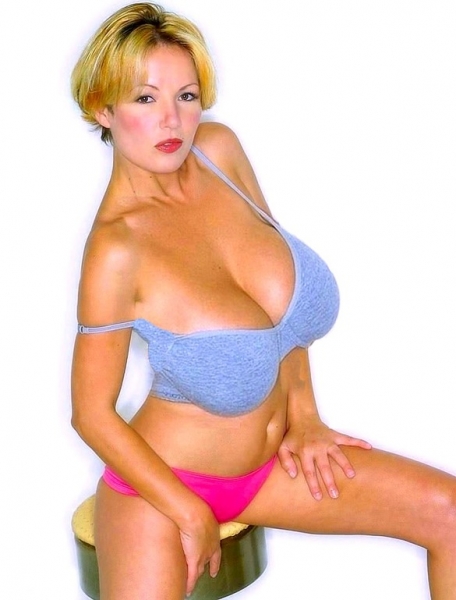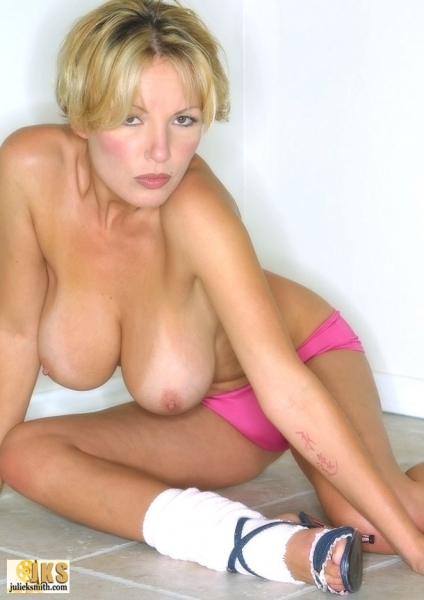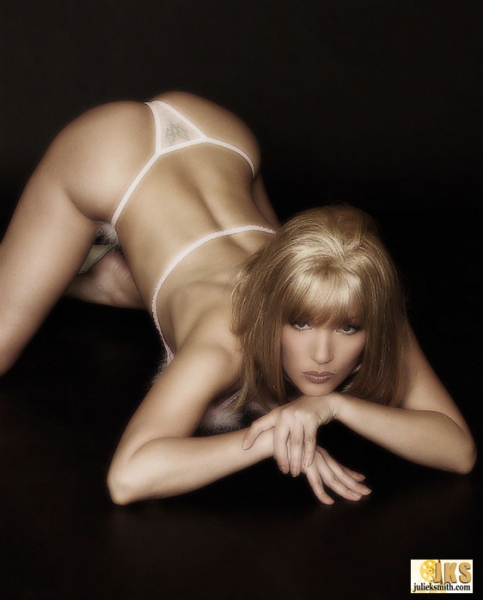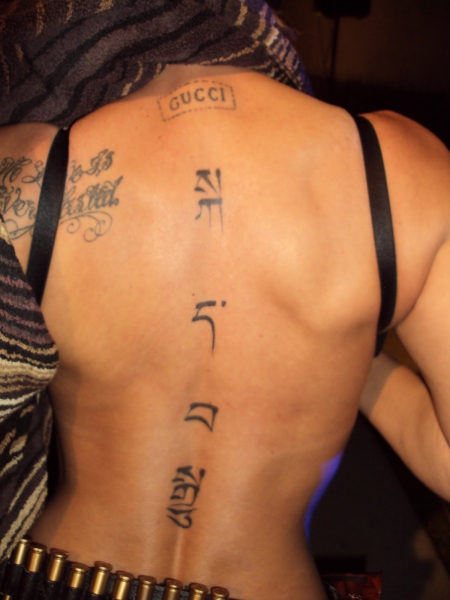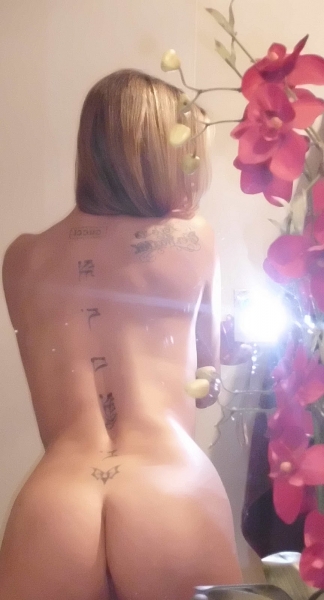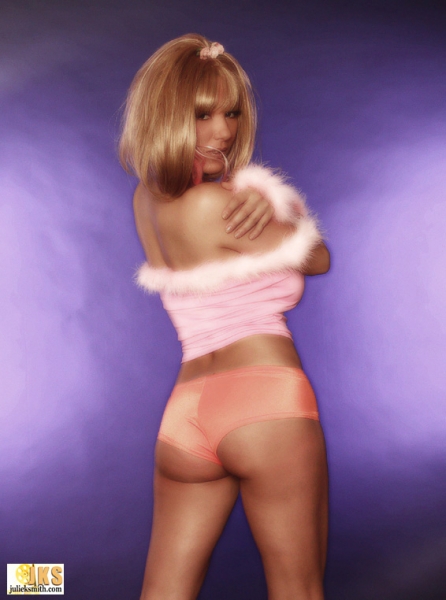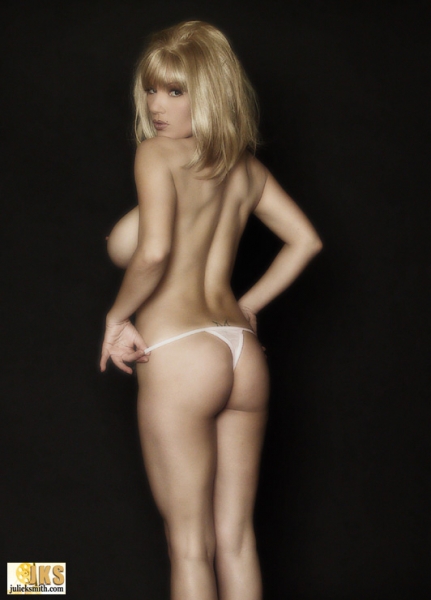 Well, if you're computer hasn't melted yet from that gallery collection, I'm impressed. But also as tradition here at Geo's Vixens,.. A seductive pinup created by yours truly. 
I can't thank Julie enough to be Miss August. It is a real honor. Here's to Summer Fun for all!!!
MISS AUGUST