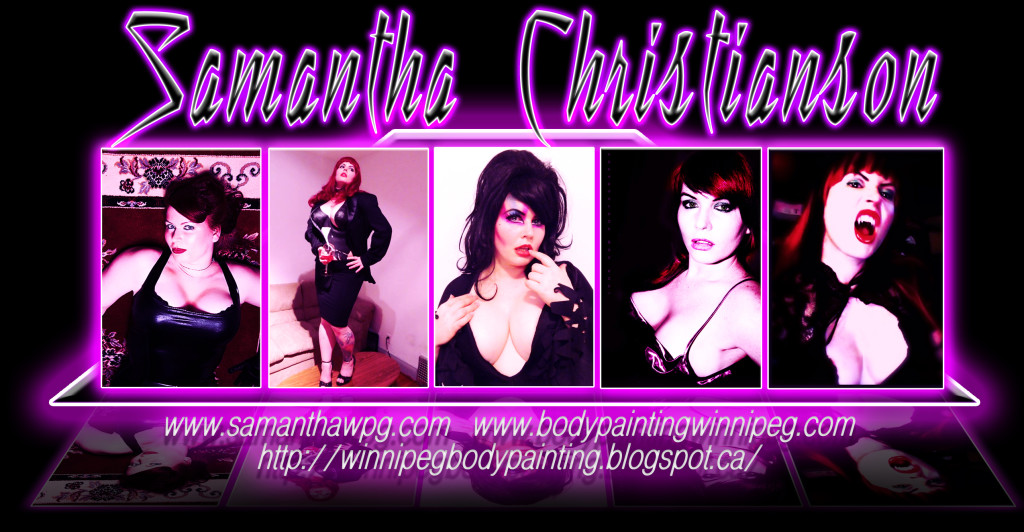 Well here we are working our way into the summer months, and here at Geo's Vixens it's time to heat it up even hotter. 
This month's amazing beauty is not only a model, and cosplayer, but also a body painting artist as well…
Samantha Christianson is coming to us all the way from Canada. And this femme fatale is amazing on many levels.  
Let's read more about this vivacious and creative hottie in her here in her feature bio. 
Professional body painter. SPFX Makeup Artist. Graphics Design Artist & Photographer
25 yrs of experience behind my belt.
Samantha Christianson has achieved many levels of awards & Honours for my industry.
Manitoba Art Club & Red River Art Exhibition placing 1st 3 times, YouTube, Glam Express Guru awards. 
Awarded scholarships & honours in my field of expertise in my industry over the past 25yrs.
I've had the honour of being published internationally on all levels of multimedia for my work as an independent Freelance Artist.
Samantha is your personal body painting connection for your project and unique celebrations.
Quality products incredible artistry experienced & licenced in Winnipeg with the highest quality standards, in health and hygiene in Winnipeg for all body painting events & services.
When your inquiring about our services for Winnipeg body painting events & services no matter 
how big or small we can make your special event a reason to have people talking.  
Body Painting Winnipeg uses FDA approved body paints, European Body Art is our choice of professional body art products are the highest standards in our choice for Winnipeg body painting. 
I can do face painting, body paint, custom prosthetics, special effects make up, airbrush body art, 
for any level of events & services for any level of business and celebration for your request.
I can be available for fundraiser, fashion shows, photo shoots, kids parties or what events are needed for your special event.
I work with only the highest quality body paints that is F.D.A approved in the body painting industry. 
I feel as an artist my work will surpass the expectation of what is needed for your professional experience of your project.
To see more award winning 

photography & videos of my work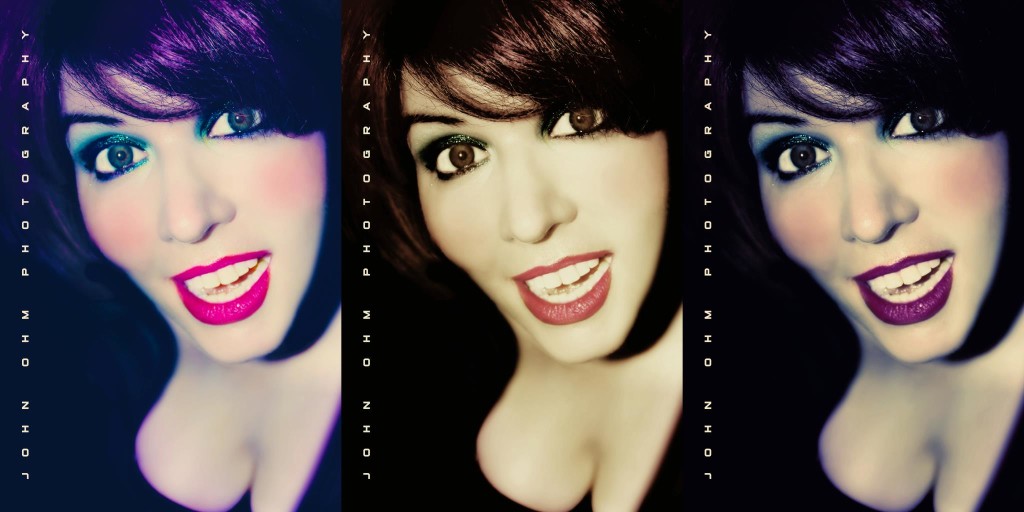 www.samanthawpg.com/apps/photos
I have won over 100 awards on ViewBug 
http/www.viewbug.com/member/VisualEyeCandy
www.flickr.com/photos/samanthawpg
www.flickr.com/photos/59751379@N06/albums
Winnipeg Body Painitng VisualEyeCandy YouTube Videos 
www.youtube.com/user/samanthawpg
ca.linkedin.com/pub/samantha-christianson/89/165/a31/
And if that wasn't quite the resume of creativity… We have Samantha's featured gallery now to show you. 
Check this ravishing beauty out. 


And if that wasn't enough of this lovely buxom redhead, no Geo's Vixen feature would be complete without a pinup created  by yours truly, and this one pays homage to the artist Coop and his sexy devil girl designs… Thanks so much to my lovely and talented friend, Samantha Christianson for having so much fun while working with me on this, her feature Vixen page… Thanks and Enjoy!!!
Miss May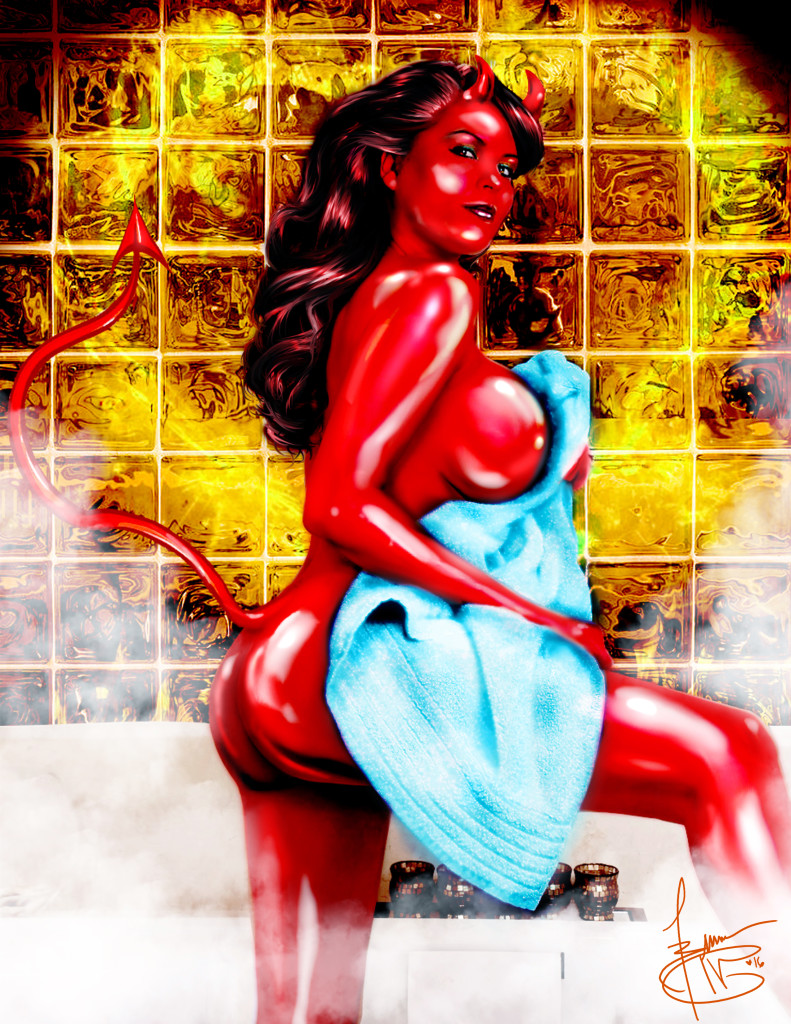 For more of this talented Vixens work check out these links as well… 
Please feel free to browse my portfolio on all my
professional Social Media Platforms