---
---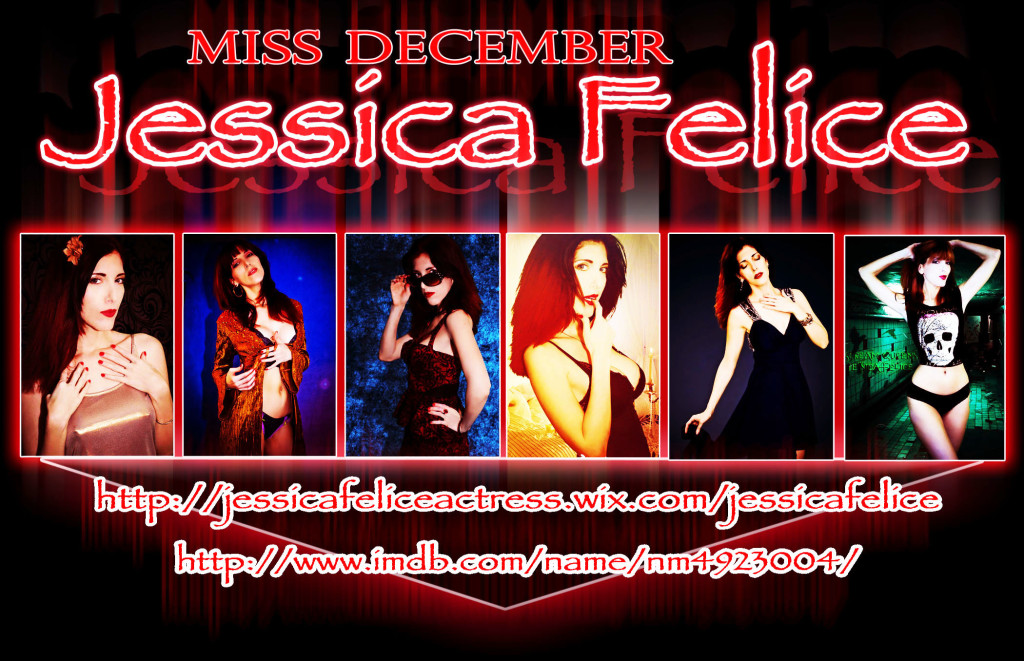 And so we come to another end of the year celebration here at Geo's Vixens. And this year goes out in style with the lovely and talented Miss December, Jessica Felice.
This talented actress can do it all in the world of entertainment, both infant and behind the camera… Jessica brings her amazing talent to the realm of horror and suspense with the greatest of ease, but let's see more with her featured bio here at Geo's Vixens.
Jessica Felice is a Professional Actress of Stage and Screen and is also a voice over artist. She graduated with a Bachelor of Arts in Theatre, from UMBC and demonstrates her passion and love for the craft on every project she's involved in.
Jessica grew up watching film and theatre and her imagination would transport her into those worlds. Growing up all she ever wanted to be was an Actress, so it came as no surprise when she chose it for a career. "It's not about "acting like" a character, it's about becoming the person, by allowing yourself to feel and live in the moment as organically as possible." She says.
Jessica believes in thinking outside of the box when approaching a role. This fearless form of acting has earned her two best actress awards for her performance Soulmate as Katie Stephan's. She has done mainly horror and thrillers in films, shorts, and on TV, however she does not allow herself to be limited to one single genre. Jessica is attracted to roles that challenge her limitations as a person and as an Actress. She really loves playing the "Anti-Hero" characters, and other strong intelligently written women.
She has played roles in television series such as "I Was Possessed", "Southern Fried Homicide", and "The Witch of Blackwood" not to mention her lead roles in feature films such as "Soulmate", "The American Werewolf Project", "Vampires", and supporting roles in films such as"7th Day" and "The Untelling". She's also been seen as leads in Short films: "The Price" and blood "Blood Loss", and will be playing Katherine in the much anticipated Gothic Horror; The Haunted" just to name a few. She has also toured with multiple professional stage productions, which put her degree to good use.
In addition to being a professional actress this sexy ginger is also a model focusing on glamour, boudoir and themed shoots. She can be seen in several magazines including Poisonous Pinups (where she won a Cosplay Contest as Vampirella), Scream Queens Magazine, Couture Magazine, as well as a variety of professional photography pages on the web. Jessica has taken the horror community by storm and we will continue to look forward to watching this Scream Queen's work.
With all this and much more to come it's easy to see why Miss Felice is in high demand. Most recently starting as Lilith Death in the Vimeo series from Harvest Moon Motion Pictures and Television- Tales of Horror.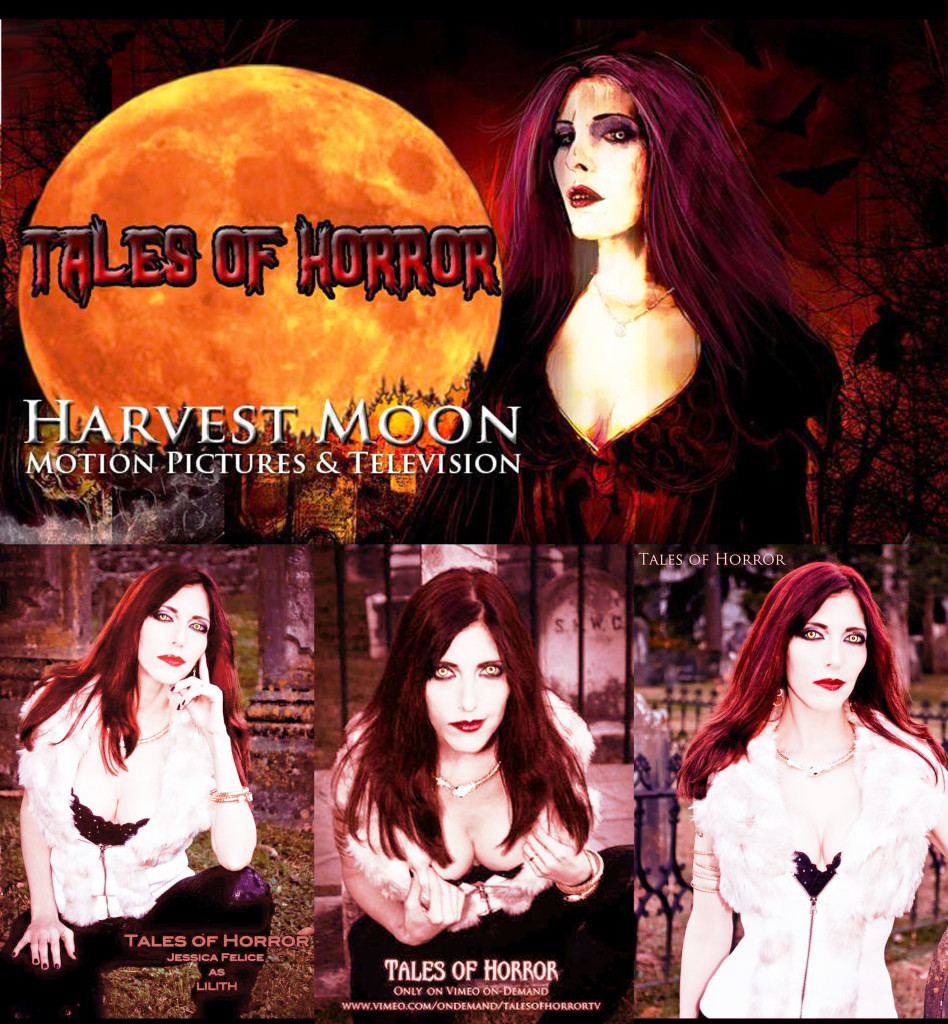 But let's not stop there… Because it's time to check out this femme fatales dangerously beautiful feature gallery. 

Whether she's cosplaying as Wonder Woman or a sexy version of
Freddy Krueger
, a devilish Diva, or as Lilith Death herself, Jessica always is delightfully decadent. But we're not done yet, since this is the last Vixen of the year, we're doubling the fun with this collection of Jessica in this Wicked Photography shoot of Miss December, in her award winning cosplay as the comic book classic heroine, "

Vampirella

". Enjoy!!!  
As I promised Miss December would melt away the winter blues, and we're not done yet as is tradition here at Geo's Vixens, it's time for a pinup of Jessica created by yours truly. This beautiful model and stylish actress works hard no matter which role she's in and I can't thank her enough for being one of Geo's Vixens. I can't think of a better way to end this year!!! 
A Merry Christmas to all indeed, and to all a good night!! 
Miss December