"I am passionate about the art I create and the designs that I make come to life. Here you can see the various mediums I work in."

"Geo After Dark is a look into the world according to Geo Brawn, himself. Music, Movies, all things geek, all with a horror twist, all brought to you to enjoy. So come along and bucket up, it's gonna be a Hell of a ride in podcast goodness."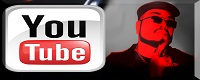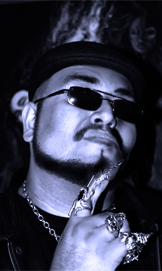 Born in the City of Angels (and Demons), California in 1975, Geo (even at an early age), discovered his need for creating art. Graduating from West Covina High School with a scholarship in illustration, he attended the Pasadena Art Center of Design, even further developing his style in the craft. Then following, Geo studied graphic art in Long Beach. He began developing ways on just how to bring his ideas and stories into a particular medium. Ways to bring his creations to life.

In 2002, Geo found that medium in one of his first artistic loves, comic books. Starting with his first character and from there, the formation of an entire universe of characters had begun. The stories and creations Geo had were now forming in this perfect art form.

Now Geo has collected a series of those stories in comic book form. With his passion for horror and fantasy, the stories he can and will tell are unbound as indy-comic books and graphic novels done his way.

Contents © Geo Brawn - Brawn Graphix Design Creations 2016